2021 Season Tickets
Renewals and new sales will being soon. Donors and season ticket holders will have the opportunity to renew their 2020 season ticket location.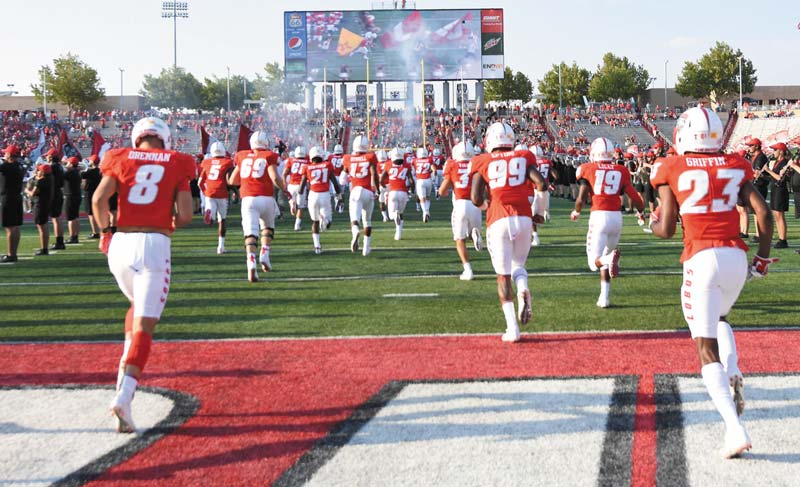 New season tickets will be in mid February of 2020. Please visit GoLobos.com/Tickets or contact the Athletics Ticket Office.
Football Season Ticket Pricing:
Section
2021 Season
Ticket Price
2021 Lobo Scholarship Fund Per Seat Contribution
Total Cost
Indoor Endzone
$700
$1,000
$1,700
Zia I & II
$520
$500
$1,020
Outdoor Endzone
$315
$100
$415
Premium E
$199
$250
$449
Premium D & F
$199
$100
$299
Silver
$139
N/A
$139
Turquoise
$99
N/A
$99
Cherry
$86
N/A
$86
Lobo Scholarship Fund Per Seat Contributions:
Per seat contributions to the Lobo Scholarship Fund are a part of the season ticket cost for certain seats at Football and Men's & Women's Basketball. Per seat contributions are inclusive of all three sports.
Per seat contributions must be paid in full or on schedule payment plan prior to the release of season tickets.
Per seat contributions help to offset the cost of the overall scholarship bill for our 400 student-athletes at the University of New Mexico.
View 3D Seat Map
Season parking is available to season ticket holders who also make at least a $100 gift to the Lobo Scholarship Fund or Lobo Club Gift-in-Kind Program. That includes any per seat contributions made for the purchase of season tickets.
Allocation of parking passes is based on your priority point rank amongst your fellow Lobo Club members. Parking is reallocated yearly and all requests cannot be guaranteed.
UNM's policy is one pass per four season tickets (i.e. 1-4 season tickets = 1 parking pass, 5-8 season tickets = 2 parking passes, etc). Please keep in mind that in order to receive two parking passes in the same lot, you must have at least double the loyalty points for that lot.
Season Tickets must be in the same account name as the Lobo Club donor account.
Football Parking Pricing:
| Lot | Minimum Lobo Scholarship Fund Contribution |
| --- | --- |
| #1 | $100 |
| #2 | $250 |
| #3 | $250 |
| #4 | $500 |
| #5 | $500 |
| #6 | $250 Pavement / $500 Grass |
| #7 | $750 |
| #8 | $1,000 |
| #9 | $1,250 |
CLICK HERE FOR PREMIUM SEATING