Season Tickets
2023-24 Season Ticket Renewals Available Now!
Join us in The Pit for the 2023-24 Basketball Season by renewing your season tickets or becoming a season ticket holder today!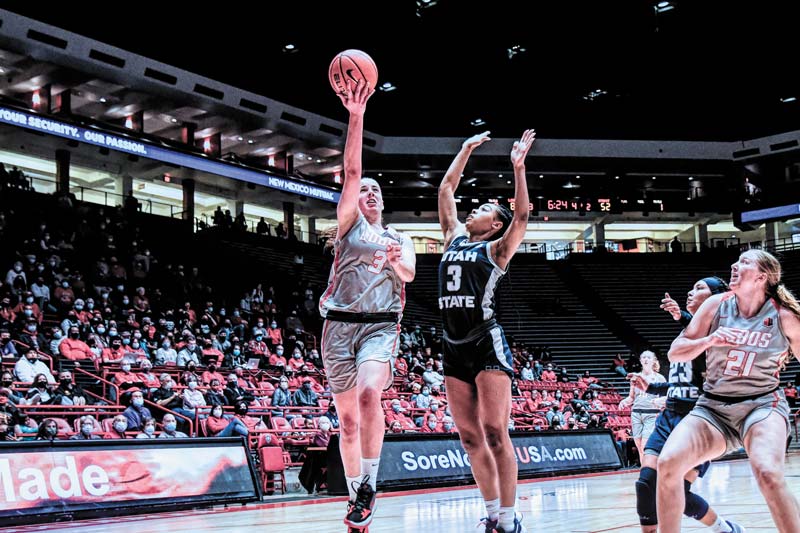 Premium Seating
View Schedule
Dates and Deadlines
September 15, 2023 - Season Parking Request Deadline
October 2023 - Season Tickets and Parking Delivered
Season Ticket Options:
| Section | Ticket Price | Contribution $ | Total Cost |
| --- | --- | --- | --- |
| Lobo Level Front Row | $380 | $100 | $480 |
| Lobo Level | $280 | $100 | $380 |
| Chairbacks | $220 | $0 | $220 |
| Lower Bleachers | $220 | $0 | $220 |
| Middle Bleachers | $160 | $0 | $160 |
| Upper Bleachers | $110 | $0 | $110 |
New Season Tickets
Season Ticket Renewals
View 3D Seat Map
Lobo Scholarship Fund 'Per Ticket Contributions
Required per ticket contributions to the Lobo Scholarship Fund (LSF) apply to certain tickets located within University Stadium for the Football Season, and The Pit for the Men's and Women's Basketball seasons. The amount of your required seat contribution varies depending on price levels and seating sections.
'Per ticket contributions to the LSF provides the financial support necessary to recruit and retain the talented Lobo student-athletes we root for each game-day. These funds provide scholarships to the more than 400 Lobo student-athletes who participate in UNM's 18 varsity sports and proudly represent our great state of New Mexico and The University.
The estimated scholarship bill UNM Athletics will have to pay for the 2023-2024 academic year is $6.7 million.
In order to receive your season tickets, your LSF contribution should be greater than or equal to the required 'per ticket contribution and should be paid in full or on a scheduled payment plan prior to the start of the season.
Season Parking
Season ticket holders who are also Lobo Club members will receive a parking pass in a pre-assigned lot with a season ticket and contribution of $250 or more to the Lobo Scholarship Fund.
To request a specific parking lot*, please fill out the Women's Basketball Parking Request Form
*All requests will be considered, but cannot be guaranteed.
For additional information, please visit our parking page.